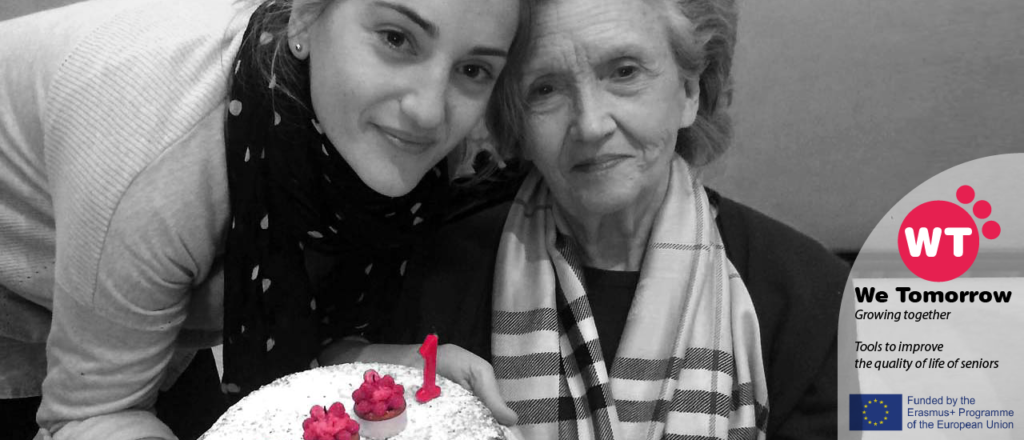 « We Tomorrow » aims at improving the quality of life of seniors, by establishing an intergenerational methodology which will stimulate their memory and promote "Cultural Heritage". This in turn reduces school drop-out of VET by promoting their entrepreneurial spirit and by teaching them to create "Virtual Reality Packs" for "seniors".
The partnership of "We tomorrow"* includes four VET centers (in the United Kingdom, the Netherlands, Denmark and Spain), one association specializing in non-formal training and communication (France) and an IT company (Poland). In addition will participate local organizations that work with seniors and computer companies.
The products of "We Tomorrow" are:
A Digital Compendium with best practices on digital games for seniors successfully tested in the partnership.
Virtual memory Packs addressed at elderly people, based on historical events they have lived.
Training and social videos linked to methodology and the target groups addressed.
We are pleased to invite you to join our activities at www.we-tomorrow.eu